Is internationalizing in the pandemic possible?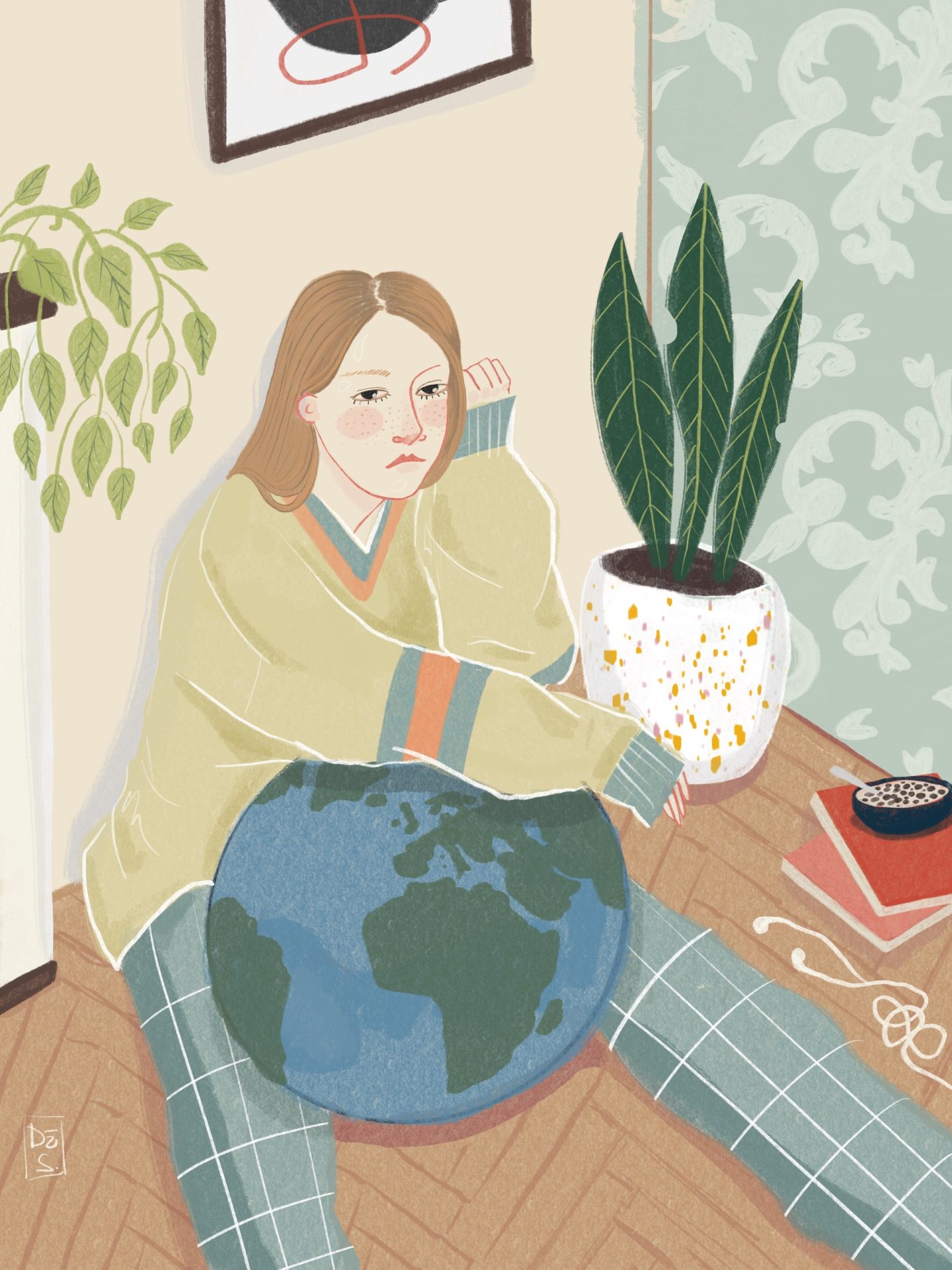 6 aspects that change if your company wants to be global in the near future
2020 was going to be "THE" year for your company. You had already decided to start a business abroad, move your family to a new country and grow your business even further. Then, the pandemic arrived and his big dream was "on hold". As many aspects of our life are being rethought, this is an excellent time to (re)plan your internationalization.
A little background…
For companies that are already internationalized, having operations in more than one country, despite being more complex to manage different situations, works as a risk reducer. Why? Each country has established different protocols and the pandemic has different time cycles. Thus, the company was able to adapt and balance its operations according to the times and movements of the pandemic, minimizing possible impacts.
For companies that are in the process of internationalization, it is necessary to reassess the strategy developed in light of the new situation in the global market. We will live in a post-covid world with other premises. Companies must adapt to this before internationalizing.
Entrepreneurs are thinking: "How can I recover my time and money in the pandemic? How can I accelerate my growth to make up for this moment?": internationalization is undoubtedly one of the options that should be on the table.
Despite the shortsightedness of some Brazilian businessmen, internationalization is survival. After successive economic crises in Brazil, it is necessary to show that international operations shield organizations from general collapse. Does anyone have any doubts that the US and Europe should recover from the crisis as quickly as possible? Brazil will come a few steps back in line.
Timing for internationalization here is essential. Every crisis creates opportunities. It is important to understand that the global crisis also devalues ​​investment costs in other countries. The office or store in the ideal location tends to be cheaper, some international talents are in career transition, the acquisition of production inputs can be cheaper and all this makes it easier to set up a company outside Brazil. The set of these conditions in the business world is called competitive advantage.
In this article I will address some aspects that the pandemic has changed the way we can internationalize our business.
The power of "Global Sourcing"
Global sourcing is the practice of searching the global market for the necessary goods and services regardless of geopolitical boundaries. The pandemic has forced companies, individuals and governments to seek solutions to their local challenges anywhere in the world. The question is simple: "Who in the world can help me solve a certain challenge?"
Companies that sought to bring more international visibility to their value proposition grew across borders at a time of crisis (especially those linked to the 'covid-19 economy': healthcare and digital services, food, etc.).
Global sourcing helped to demystify some aspects of international trade and break invisible barriers in the business world, such as prejudice against origin (If you are from Brazil, it can't be good). International logistics corridors were created to ensure security of supply. The ports have not stopped. This is important to understand how we are all connected and leverage to convert customers into new markets.
digital input strategy
Global sourcing allows companies to exploit all digital tools and the internet to bring visibility to their products and services. This is the time to "Turn your company outwards", in other words, work out all the details of your digital communication and your products so that they are accessible in the global market.
With the logistics sector functioning normally, it is possible to start (or expand) its export-based operation while preparing its de facto internationalization, taking into account the new situation in the post-covid global economy.
Reduction of cultural GAP in business
Fluent use of digital tools breaks physical and cultural barriers and establishes a new way of doing international business. Before the pandemic, the need for face-to-face meetings and negotiations was closely linked to an essential aspect: trust.
For some cultures, nothing replaces eye-to-eye. A firm handshake, looking in the eye, speaking with propriety (no visible signs of insecurity) are business rituals without virtual equivalence.
But the distance forced people to trust technology to get on with their business. Technology brings people together and in these cases, deals were closed without leaving home.
People are learning to prospect and connect more fluently over the internet based on this trust in technology. This changes the game rule and allows continental distances to be reduced to a few clicks.
Restriction on international travel
This is not the time for you to voluntarily get on the plane. The pandemic closed the borders of countries and created new policies for the movement of people. The IATA (International Air Transport Association) has created an interactive map that shows all conditions for air travel in the world.
For example, if you travel to Israel, you will need to be quarantined for 14 days in a hotel before you can move around the country. The US and Europe also restricted the entry of Brazilians to tourism and business. The creation of "safe zones" will increase the possibility of movement in certain destinations, under the criteria of control of the pandemic.
If we look at the main internationalization routes for Brazilian companies, the main foreign investment destinations have their borders closed to Brazilians, until the pandemic is under control here.
But the pandemic proved possible to develop businesses without having to move to some extent. So, depending on the economic sector of your business, it is possible to solve here, what you had in your planning to do in person. For example, virtual roadshows are taking place, where business prospecting agendas are scheduled via videoconference in a one-week sprint, as would be done on a trip to New York or London, with an added advantage: without the cost of a trip.
If your business has an associated physical dimension that relied on your presence to inspect a place, receive merchandise or other activity, the option is to look for someone local to carry out what you wanted to do in person. You can search for virtual tours of properties you would like to look at to understand if the structure and location is right for your business.
Expatriation
The good news is that some country immigration departments are resuming their activities and your visa will be processed, such as the United Kingdom (UK Visas and Immigration) and Canada. An interesting component here is that many procedures were digitized due to the pandemic and it will no longer be necessary to go in person to deliver documents or interview, as it used to be.
While you can run with bureaucracy, it may be that because of reduced international flights, closed borders or visa deadlines to immigrate to your new destination, you may have to wait for a window before you can go live abroad.
If you prefer not to move to another country at this time, you can substitute expatriation by hiring a local employee so as not to lose the timing of your internationalization in the destination country. Just be careful, as some visa routes have the condition of being the first employee of the company abroad, and hiring a local employee may close this route for you in the future.
government digital services
It wasn't just the immigration processes that were digitized. Some countries in the northern hemisphere such as the USA, Canada and the UK already allowed company registration and application for operating licenses, patent registration and taxes online. This makes it much easier for companies to start their operations and billing without having to travel.
In this article, you can see that the pandemic helped to shorten international distances in the business world. And that technology allows you to access new markets without leaving your home. Your global ambition is the fuel for your dreams to come true and your company to be international in the near future.
So, it is possible to internationalize in the pandemic. It is time to plan, study which processes can follow according to the times and movements of Covid-19 to get where you want. And if you can, #stay at home.
#seeyouintheworld